---
Courses oriented to the needs of the client.
Analysis and diagnosis based on vibrations, vibration monitoring systems, supervisory instrumentation and management of measurement equipment.
Vibration Analysis, Cat. I and Cat. II Certifications:
Knowledge of predictive vibration maintenance systems, diagnostic tools, configuration and analysis of the machinery.
---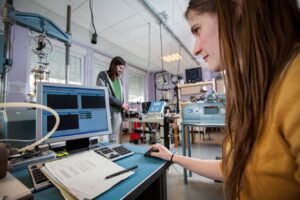 Dynamic simulations and state-of-the-art equipment in the classroom.